Start WinMX and wait for WinMX to connect. You will see a green light once WinMX has connected. Please note; you can still join any WinMX chat room even if WinMX has not connected. WinMX needs to be connected so you can get a channel list.
Click on the "Chat" button.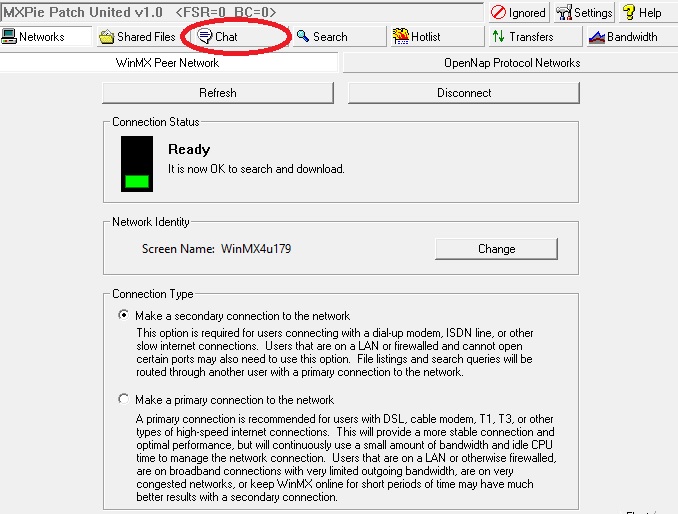 Click on the "Continue" button
Type "MXPie" in the search bar,
Click the "Filter" button.
Find the "MXPie channel".
At this point you can double click on the channel name or right click on the channel and select "Join Channel".
Alternatively you can right click the channel name then select the "Copy Channel Name" and paste it in the search bar and click on the "Join" button.

Now you should enter one of our Help Channels.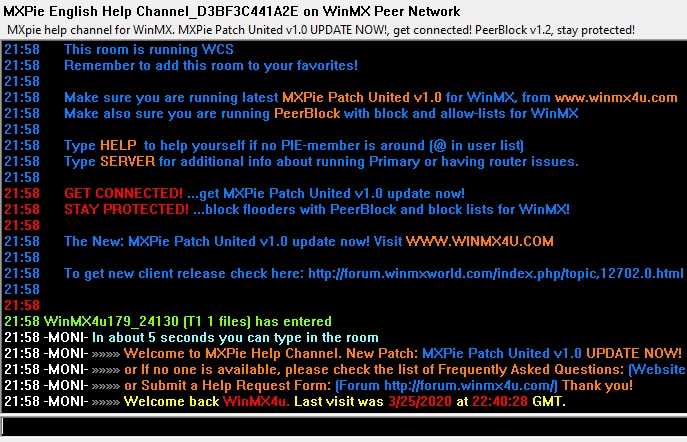 Please note our channel topic reads "MXPie help Channel for WinMX. MXPie Patch United v1.0 Update Now! Get connected! PeerBlock v1.2, stay protected!" If you see a message other than this then you might not be in the official MXPie Help Channel.